HARDWARE DESIGN DATA & IP MANAGEMENT

SOFTWARE THAT EMPOWERS 400+ CUSTOMERS
Empower your local or multi-site design teams to collaborate efficiently on all types of complex semiconductor chip designs. Your complete digital, analog, RF and mixed-signal design data management software.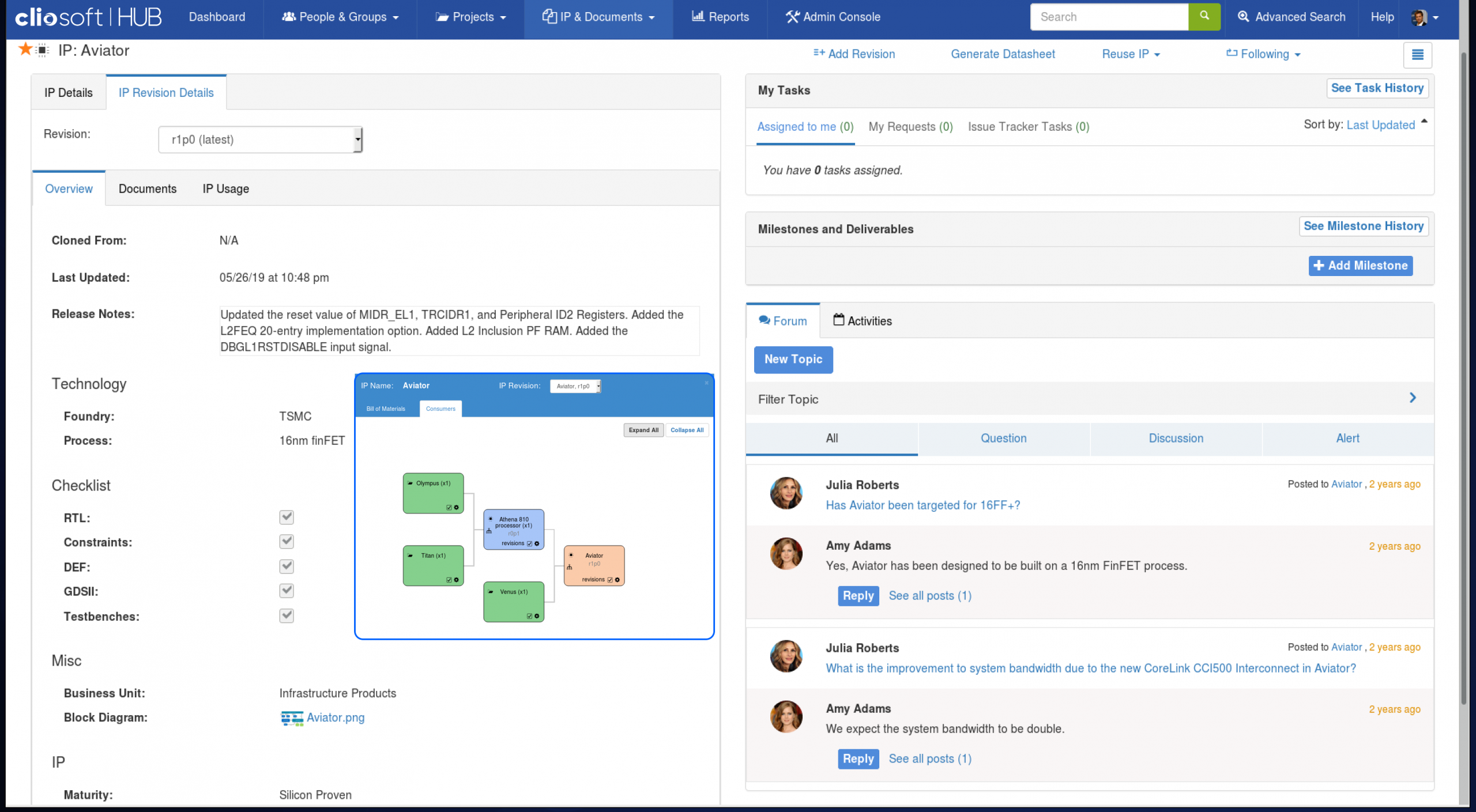 Press Release
Silicon Catalyst Welcomes Cliosoft as a New In-Kind Partner
Silicon Catalyst announces Cliosoft as a new In-Kind Partner to help equip startup companies and accelerate semiconductor solutions.
SemiWiki Coverage
WHY KEEPING TRACK OF IP IN THE ENTERPRISE REALLY MATTERS
Mike Gianfagna's coverage of Cliosoft's webinar replay
SemiWiki Podcast
The Challenges and Opportunities of IP Reuse
Simon discusses a broad range of topics associated with IP reuse, from the IP provider and IP consumer point of view.
eBook
Best Practices for Deploying Cliosoft SOS on Amazon Web Services (AWS)
How designers can leverage design management in the cloud AWS.
Guest Blog Post
4 EDA Pitfalls to Avoid in 5G & mmWave Applications
Blog Post
Keep EDA Cloud Deployment Simple
Challenges of using the cloud for IC design
Blog Post
Maximize the Value of Your 3rd Party IP Investment
Maximize value through IP reuse