HARDWARE DESIGN DATA & IP MANAGEMENT
SOFTWARE THAT EMPOWERS 400+ CUSTOMERS
Empower your local or multi-site design teams to collaborate efficiently on all types of complex semiconductor chip designs. Your complete digital, analog, RF and mixed-signal design data management software.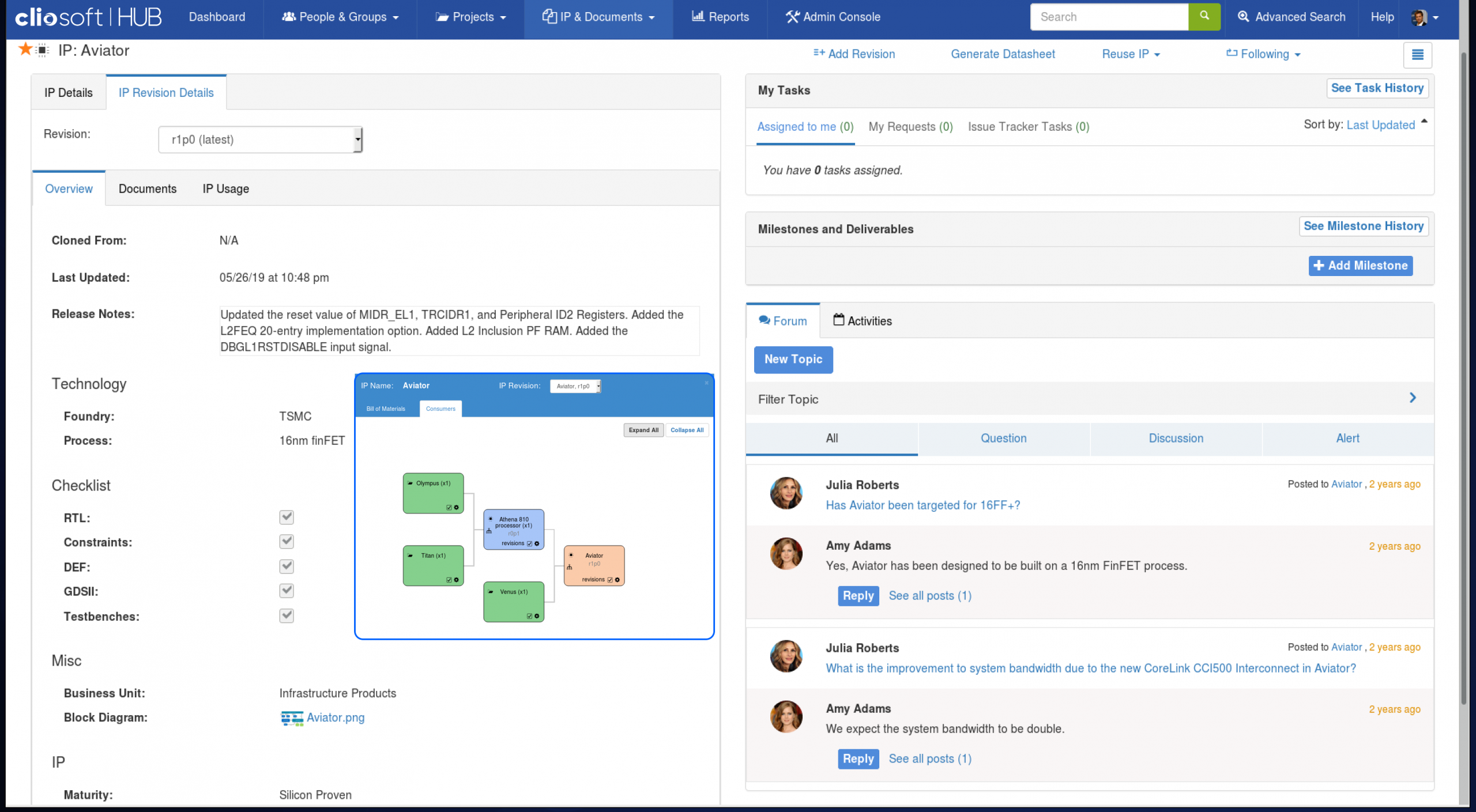 Boosting Data Management System Performance
Marios Karatzias, application engineer at Cliosoft, talks with Semiconductor Engineering about the increasing use and re-use of IP in designs, how to best keep track of that IP, and how to optimize the performance of the data management system to deal with IP in heterogeneous chips.
Cataloging IP in the Enterprise
Many companies have no way of documenting where IP they license is actually used, which version of that IP is being utilized, and whether that license extends to other projects or even to their customers. Pedro Pires, applications engineer at ClioSoft, looks at how IP currently is cataloged, why it's been so difficult to do this in the past, and how AI can be used to speed up and simplify this process.
SemiWiki Podcast
How Cliosoft Became the Leading Design Data Management Company
Dan and Srinath explore the original focus for Cliosoft and how that has expanded over the years.
How Gamification Improves Semiconductor Intellectual Property Reuse
This article will discuss how crowdsourcing and gamification can improve semiconductor IP reuse and provide examples of how companies have successfully implemented these strategies.
Blog Post
Keep EDA Cloud Deployment Simple
Challenges of using the cloud for IC design
Blog Post
Maximize the Value of Your 3rd Party IP Investment
Maximize value through IP reuse