Keysight IP Management (HUB)
We built Keysight IP Management HUB for
IP management, IP reuse, and IP traceability.
ip designer
Create or update, release & notify IP and designs with complete control & management.
system integrator
Receive notifications of updated IP and designs to help guide selection, updates and integration.
MANAGER
Review changes, analyze conflicts, and approve releases – easily.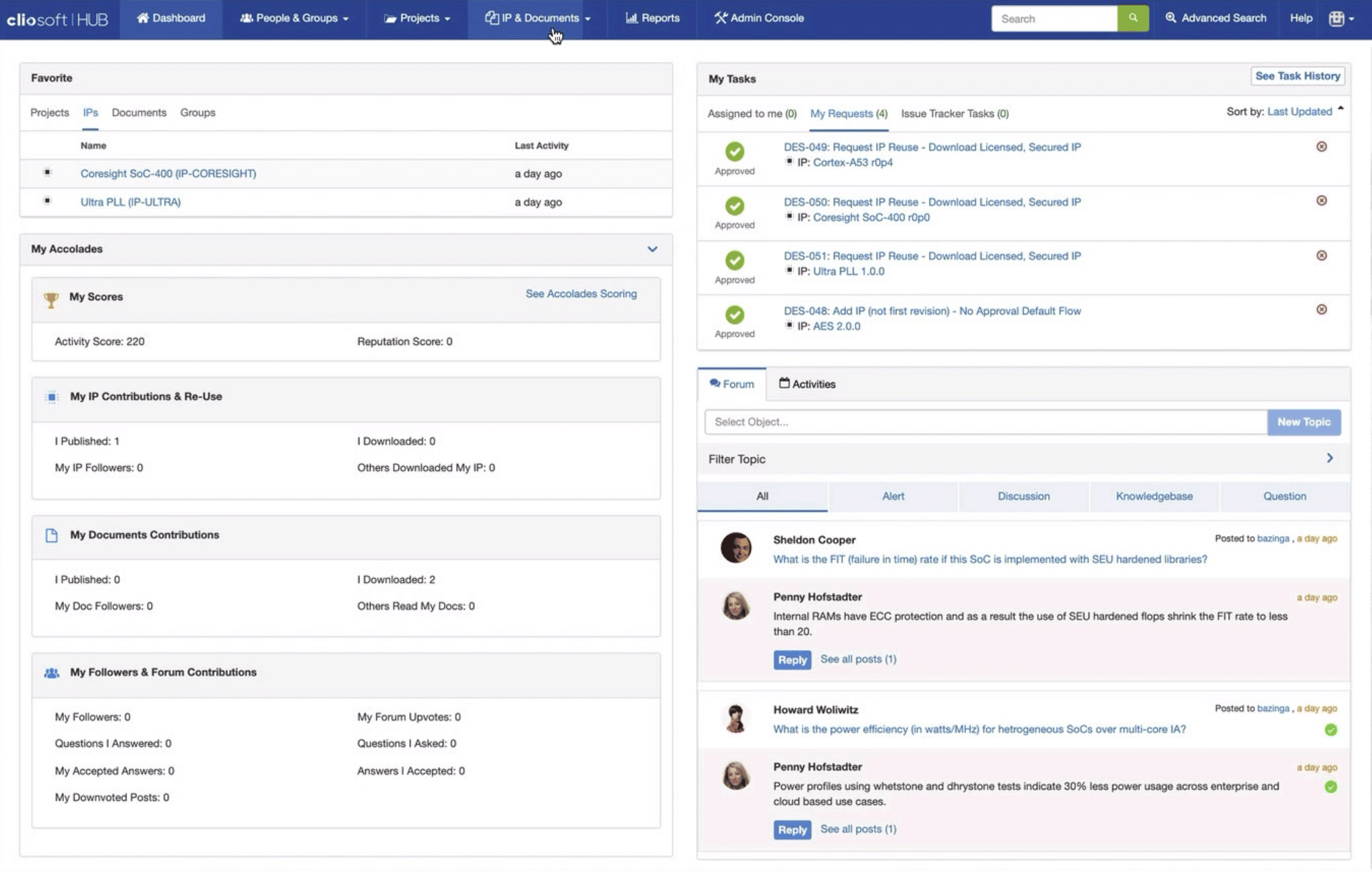 CREATE, MANAGE & SHARE IP
Cliosoft HUB helps hardware IP design engineers create, manage and share IP seamlessly. IP Designers can include documents, user experiences, scripts, methodologies, libraries, and even ideas with their IP. Once the IP is ready for release, Cliosoft HUB guides you through the process of publishing your IP as well as sharing it across the enterprise.  
IP CATALOG
Cliosoft HUB provides full visibility into all the IP available across the enterprise – both internal and 3rd party IP. Find, reuse and collaborate IP. 3rd Party IPs can include licensing information as well as impose license restrictions to prevent unlicensed usage. Once you find the IP you are looking for, you can leverage documents, user experiences, scripts, methodologies, libraries, and even ideas created by the IP Designer/Owner. Cliosoft HUB allows you to collaborate around that IP with its owner as well as its consumers. Learn more about that IP through collaboration!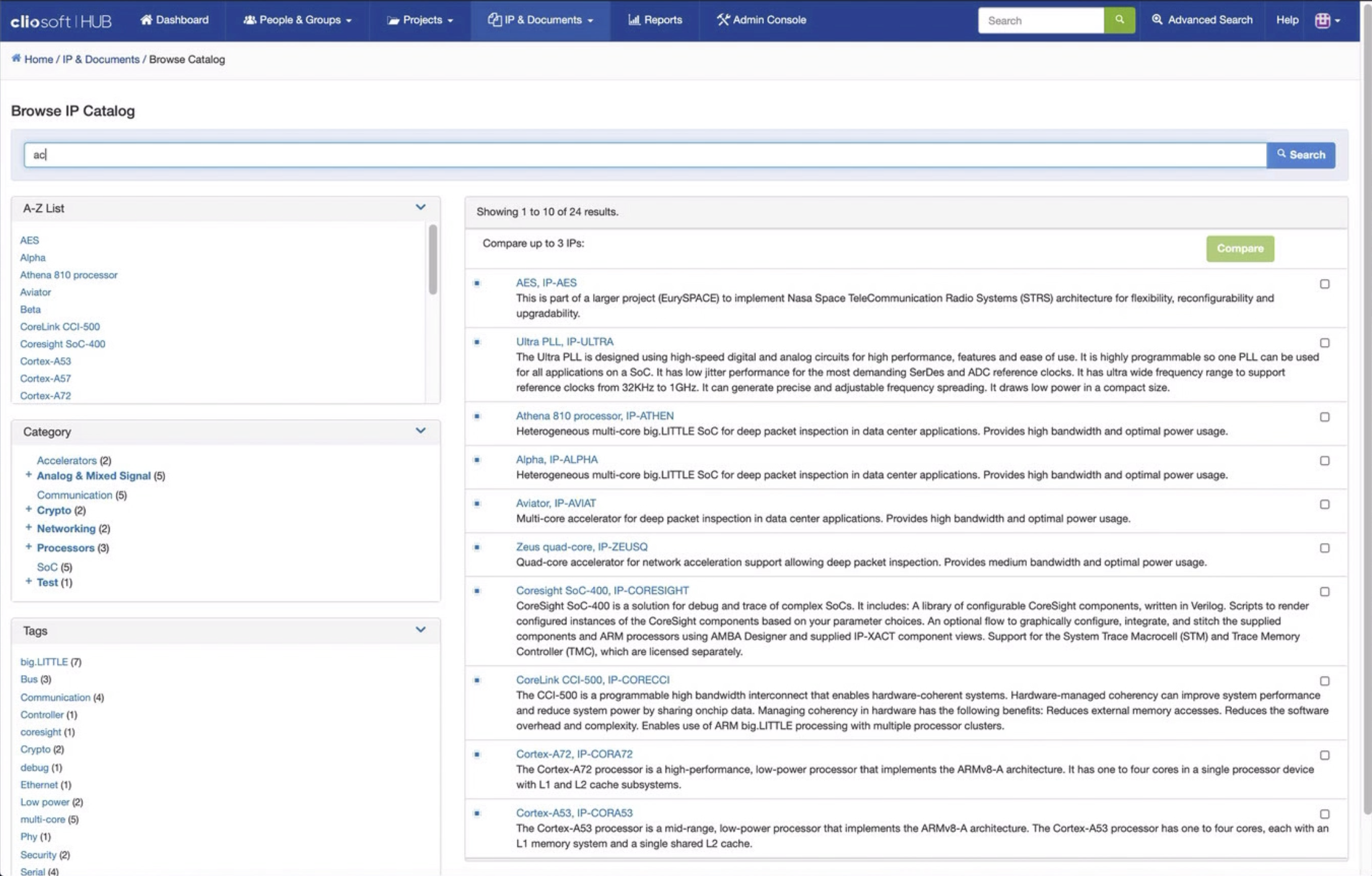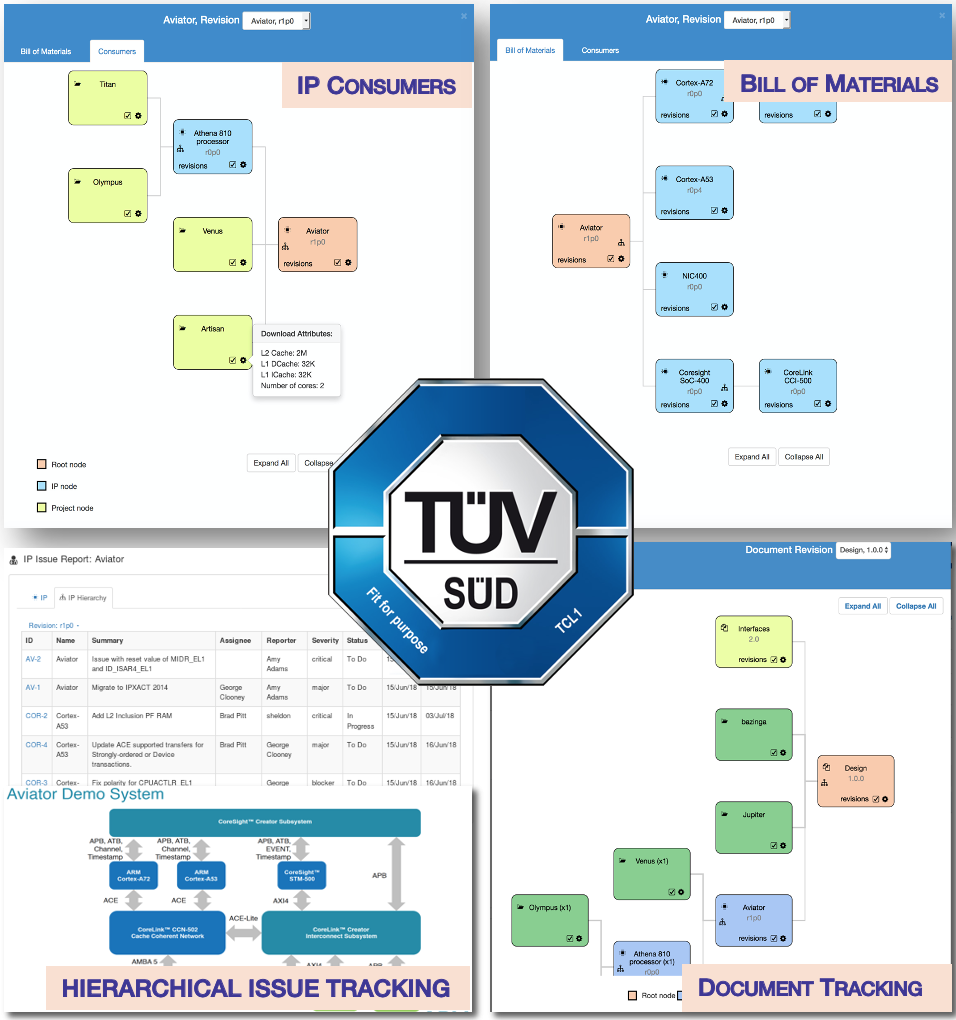 IP TRACEABILITY
Cliosoft HUB provides clear traceability of an IP across full design hierarchy. This helps with ECOs as well as adhering to industry standards like Functional Safety with ISO 26262. There is no need to manually track down IP and its usage across the enterprise. Cliosoft HUB knows exactly where that IP is being used and its dependencies and hierarchy within designs.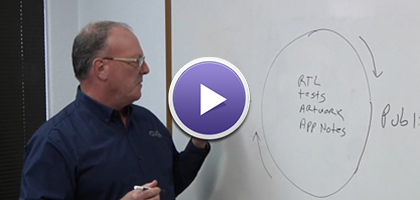 A presentation on managing analog designs that looks beyond data management to IP reuse and beyond in order to create a collaborative platform for design management.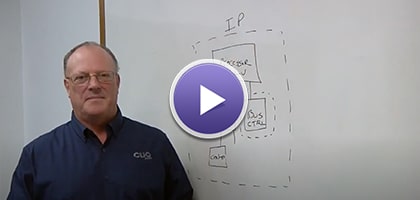 Jeff Markham, software architect at ClioSoft, explains what's actually in IP, what should not be in that IP from a security standpoint, and how all of this data can used to avert system reliability issues in the future.