We built Cliosoft VDD for schematic & layout engineers using
Cadence® Virtuoso® Platform and

to make ECO reviews easier.
schematic engineer
Find differences between two versions of a schematic. Communicate the changes to the layout engineer with an automated diff report. 
layout engineer
Keep your layout in sync with the latest version of a schematic.
eco design reviews
Know what to review at ECO review meetings – everything is reported, nothing is overlooked.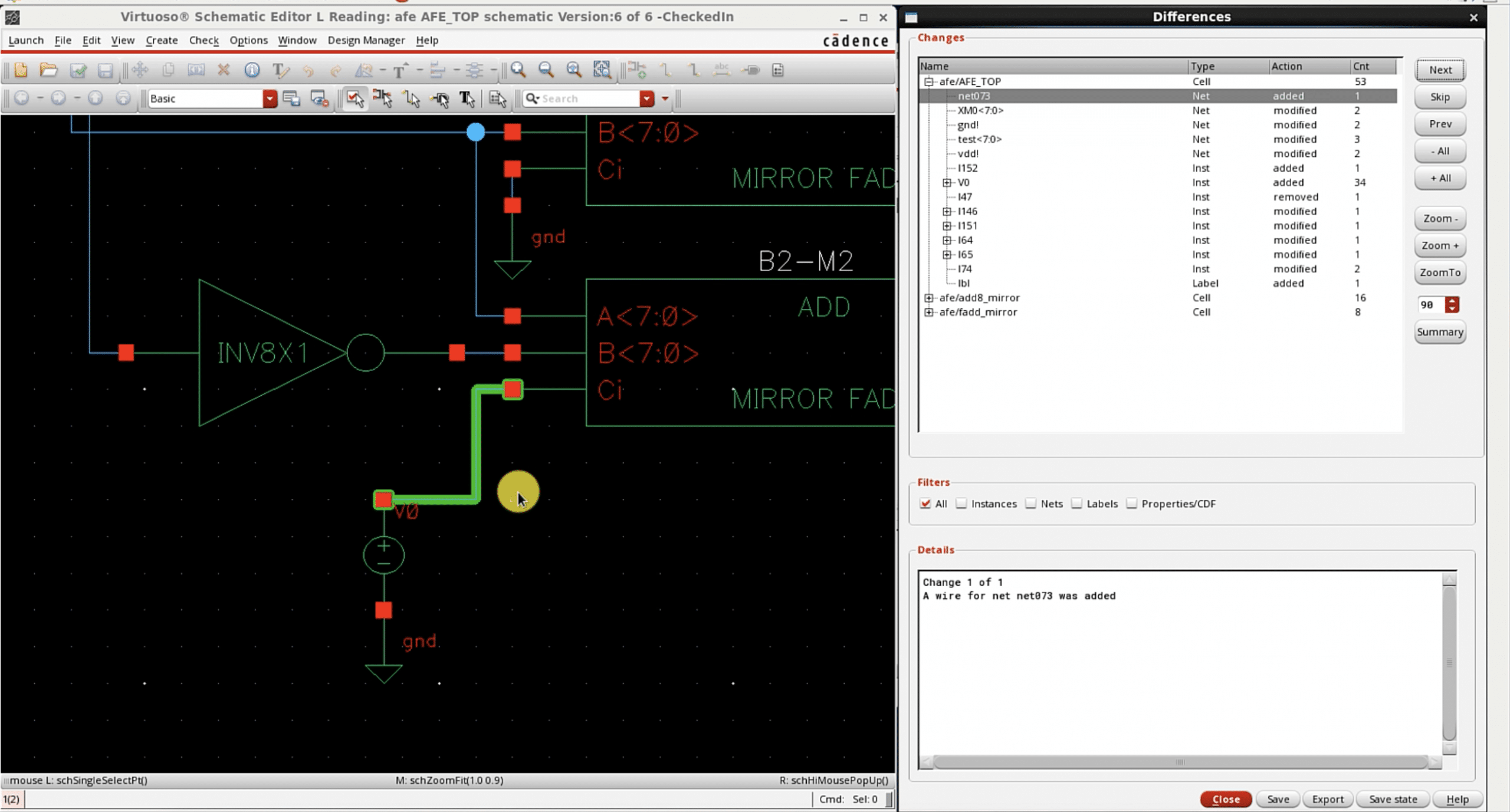 KEEPING SCHEMATICS AND LAYOUTS IN SYNC
Cliosoft VDD helps schematic and layout engineers using Cadence® Virtuoso® Platform to collaborate and ensure that the latest schematics and layouts are 100% in sync. A schematic engineer can make changes to the schematic without keeping notes to report to the layout engineer. The layout engineer can see all the changes precisely without any help from the designer and can modify the layout to match the latest schematic changes. 
CHECK-INS MADE
ACCURATE
Cliosoft VDD allows you to review your changes before check-in by automatically generating a report that is 100% accurate. Every change is outlined, even cosmetic changes between the new version of your schematic or layout vs. the old version. You also have the ability to suppress cosmetic changes and not show them.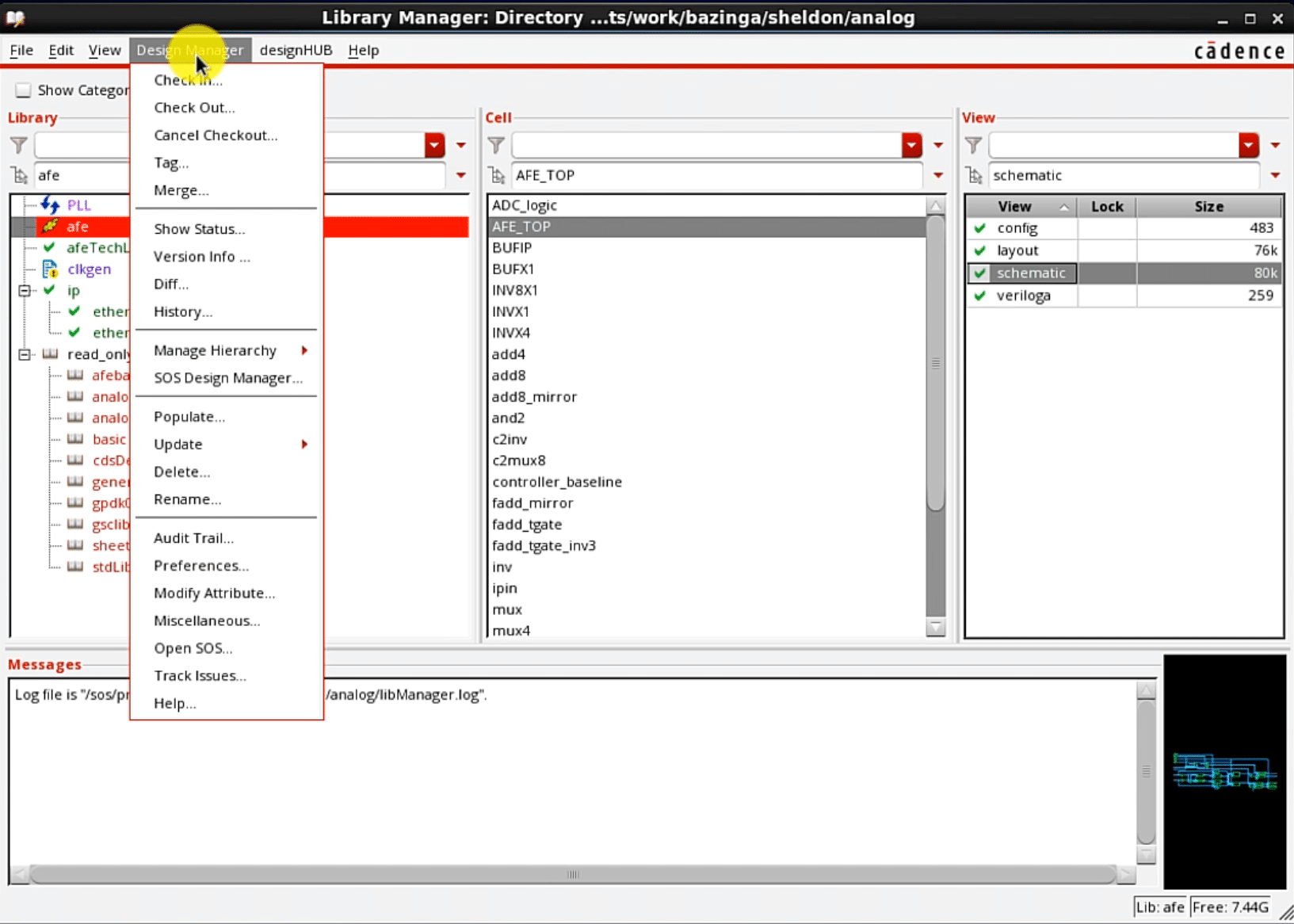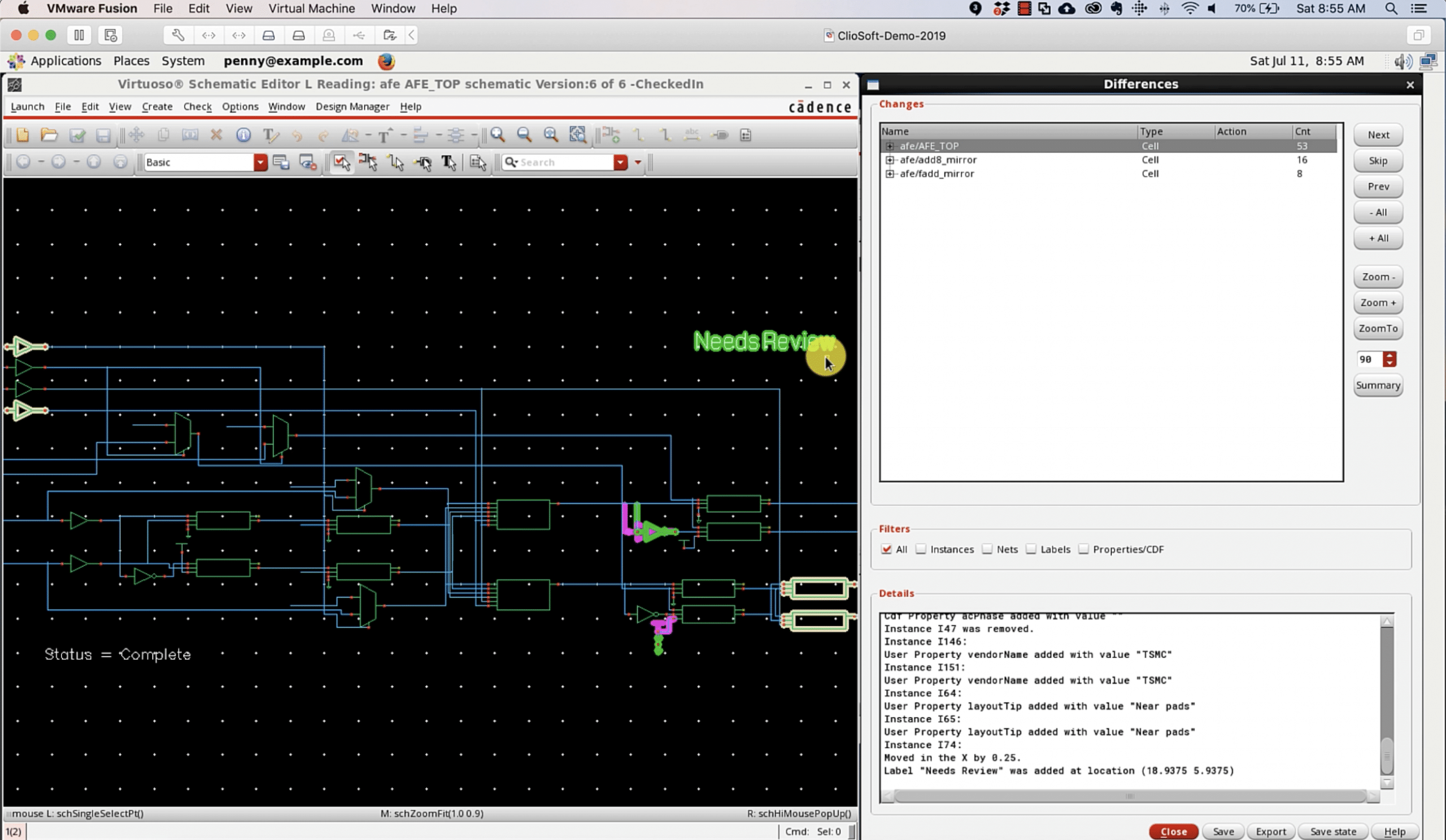 ECO DESIGN REVIEWS JUST GOT A LOT EASIER
Cliosoft VDD makes preparation for ECO review meetings easy. Automatically generate reports outlining all the changes ahead of your next ECO review meeting with management. Nothing is missed and everything is reported for you.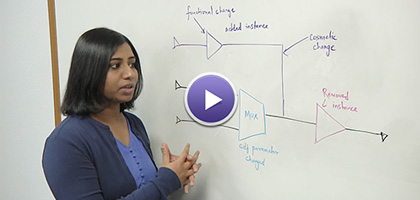 Prathna Sekar, technical account manager at ClioSoft, explains the challenges of managing analog versus digital IP, including how to deal with dozens or even hundreds of versions of a schematic…